This set is special for liver strengthen.
The set includes the following products.
1 x Cornflower Organic Hydrolate (with eyewash cup) (500ml)
1 x Ledum Organic Hydrolate (500ml)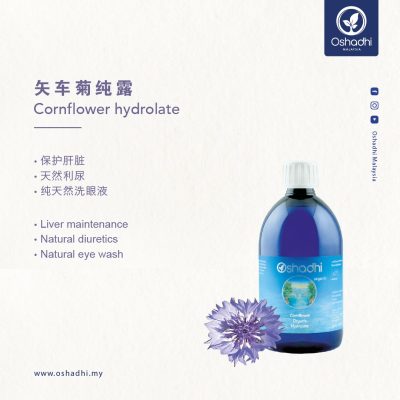 Cornflower Organic Hydrolate (with Eyewash cup), Centaurea cyanus (5272). commonly known as bachelor's button. This plant with purple-blue flowers also become a true historical symbol in France at the time of the First World War in memory of the victims and veterans.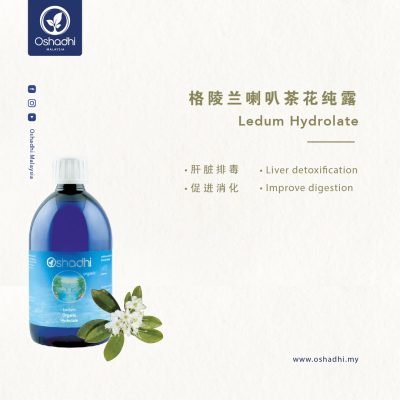 Ledum (Labrador tea), Ledum groenlandicum is an ericaceae widely distributed in North America and Canada, as well as for the beverage native to North America, which is made from them. It is a valuable source of ascorbic acid, with tonic, improving digestion and helping liver detoxification. However, this beverage should not be drunk more than once daily because of the ledol and grayanotoxin toxicity. The leaves and twigs were used in Native American traditional medicine to treat several inflammatory pathologies such as asthma, rheumatisms and burns.
How to Use :
1 capful Ledum Hydrolate + 1 capful Cornflower Hydrolate mix in 1 liter filter water, apply in 1 whole day (8 hours).
Above shall be used for 21 days.
Stop 7 days, start again for 21 days.
Store in a cool place after opening for best results.